Professional Translator in NY
Professional Translator In NY
Are you seeking a professional translator in NY? LNG consulting agency is here to serve you with professional translation needs. We have the technology, experience, professionalism, and resources to help you with all translation forms, whether intended for personal, professional, global, or domestic need.
What Services Do We Offer?
LNG consulting offers you with a professional translator in NY with over 100 languages and translation services.
Our team can help you with multilingual translation needs whether you seek translation in English, Spanish, German, French, Hebrew, Japanese, Portuguese, Arabic, and many more!
Our professional translator in NY can help you with document translation. Our services include both personal and business document translation. We also offer legal translation services and certified translation services.
Our team has a consistent reputation for offering you top-notch quality content. We can help you with the translation of business documents and deliver them on time with budget-friendly offers.
We can help you with marketing document translation, human resource document translation, business plans translation, mark sheets, birth certificates, marriage certificates, contracts, agreements, and many more!
Why Choose A Professional Translator In NY?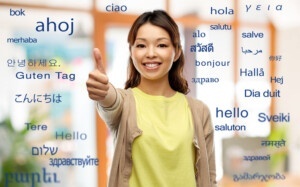 Professional translators at LNG consulting can help you with accurate and credible translated documents.
An experienced team of translators can coordinate with clients to get translated documents on the required deadline and budget.
The translation of legal documents is usually subjected to timely delivery. Only a professional translator in NY can help you with the quality and accuracy of the documents.
For NYC residents and the people living in surrounding areas, it is advised to hire a professional translator in NY, especially if they want to translate essential documents. If you choose to register your kids in school or plan to apply for a job abroad or domestically, certified and professional translation services are acceptable.
A professional translator in New York can help you translate documents like course descriptions, transcripts, certificates, resumes, degrees, letters of recommendation, and others.
Why Choose Us?
LNG consulting is a professional and on-demand translation company in New York. Our preference is to accommodate our clients with certified translation services with complete dedication and professionalism. We are a top-notch translation company in New York with several professional translators and subject experts. Our team specializes in meeting all your needs.
If you are seeking a super-fast, professional, and a 24/7 translation company that is consistent with today's needs, then you have landed on the right page.
We are the one-stop solution for all the accurate, professional, and certified translations.
How Do We Solve Your Translation Needs?
In today's fast-paced, digital world, people need translations within minutes to hours rather than the previous times you had weeks or months. Hiring a Professional translator in New York can help you with your expectations with cost-efficient services and speedy delivery. Learn more about interpreters and translators 
We can translate all your documents. Just contact us now, get free quotes, schedule an on-site or in-person translation service. So, what are you waiting for?