Translation Agency Brooklyn
Translation Agency Brooklyn – Are you seeking a translation agency, Brooklyn? Then look no further and contact the best translation agency LNG Consulting in Brooklyn. We are providing the most affordable and highly professional language interpreting services in Brooklyn.
LNG Consulting translation agency Brooklyn's mission is to improve your communication all over the world. Our transcription and language interpretation services are not only reliable but also affordable.
LNG Consulting's team is a combination of a mosaic of languages, cultures, and identities. If you seek an ADA compliant translation agency Brooklyn, then LNG Consulting is the best choice as we refer you to professional and highly qualified individuals who meet your needs.
Specialties of LNG consulting
We are the best, highly professional, and reliable translations service company that can translate personal, legal, educational, business, technical, medical documents, and many more! No need to bring your documents manually; just send the document that you want us to translate and handle everything. Giving you peace of mind is our foremost priority. The following are the services that we offer:
Hard-copy docs:
We translate Brochures, user's manuals, print ads, technical studies, packaging, patents, package inserts, questionnaires, and contracts.
Personal and Industry docs
We translate marriage certificate, birth certificate, Divorce certificate, College Diplomas, Death certificates, High school Diploma, medical records, personal letters, and college transcripts.
When it comes to industry documents, our certified professionals have backgrounds of different industries, and they can translate engineering documents, technical documents, pharmaceutical/medical documents, legal documents, translation of all PowerPoint presentations.
Legalization/ apostille
A translation agency Brooklyn offers massive services related to preparing or getting the documents legalized or apostilled, authentication of legal documents, and obtaining proper certification for all the documents.
Languages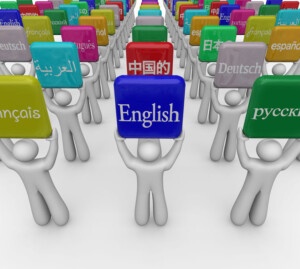 We specialize in languages including German, French, Spanish, Hebrew, Arabic, Ukrainian, Russian, English, and many other languages over 70 languages.
Why choose us?
At LNG Consulting, we are more than the translation agency Brooklyn. We not only convert the content, but we offer the clients with quality translation; we translate and provide words into the culture and mindset of the targeted audience, whether you want a spoken or written language. From our translation agency Brooklyn, we offer translation services in all major languages.
Quality assurance
We make sure to achieve highly exceptional and top-notch quality translations. We follow our protocol of excellence and take the following steps:
Discussion with the client regarding the entire project is essential before we get started with the project. It helps us understand the objectives and the content which our clients need. A project manager is assigned to the individual clients to offer assistance, changes, on-time delivery, and budget-friendly translation services. Learn more about translation companies 
The translation is performed by native speakers who have professional editing, linguistics, translation, and proofreading. We make sure to offer excellent performance and expertise in all fields.
Editing is done by professional editors and then proofread to ensure top-notch quality.
On-time delivery once the project is complete.
Customer feedback to track client's satisfaction as this is our utmost priority.
Only a professional translation agency can help you get the job done effectively as they have a team of professionals. So, what are you waiting for? Get your free quotes right now.